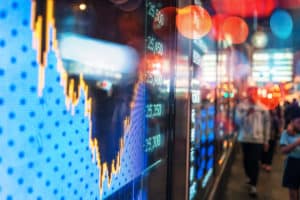 US data software provider ChartIQ has launched a new visualisation tool to see price fluctuations instantaneously across the recently more volatile fixed income and derivatives markets.
Known as Term Structure Graph, the real-time interactive chart aims to support market participants and business divisions in fixed income, currencies and commodities (FICC) with the ability to contextualise and visualise market activity in a single chart.
"The economic disruption caused by the COVID-19 pandemic has forced the fixed income sector to evolve quickly," commented ChartIQ's vice president of product management, Eugene Sorenson.
"We are opening the door to a powerful, real-time graphic solution that has previously only been available on premium systems with limited access. Now, our clients can better support their FICC users by allowing them to visualise and understand the rapid changes and fluctuations in market activity as they occur and ultimately, gain a clearer picture of liquidity and economic expectations."
ChartIQ is a provider of charting tools that are agnostic to data and customisable, and can be integrated with on web, desktop, mobile and tablet platforms. The firm claims its tools and software helps traders capitalise on market opportunities.
The FinTech firm added that Term Structure Graph includes full transparency, live graphics, time-stamped and highlighted data points to emphasise recent updates, a spread calculator to understand cross-security or curve relationships, and customised support to support futures, swaps, forwards and options.
In January, State Street's Charles River integrated its Investment Management Solution (IMS) with ChartIQ's advanced charting and data visualisation tools to provide traders with grater insight into trading decisions.