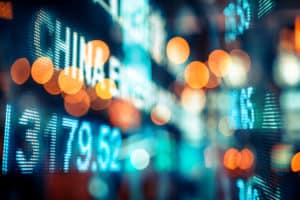 Regulators in China and Hong Kong have agreed to include exchange-traded funds (ETFs) by Mainland and Hong Kong exchanges in Stock Connect.
It will now take two months for both sides to prepare for formal implementation, while an official launch date is expected in due course.
After including ETFs in Stock Connect, Mainland and Hong Kong investors may trade eligible stocks and ETFs listed on each other's exchanges through local securities firms or brokers.
The move expands the products listed through the Connect scheme, the mutual market access programme between the capital markets of mainland China and Hong Kong.
HKEX launched the Shanghai-Hong Kong Stock Connect programme in 2014. It was expanded with the launch of Shenzhen Connect in 2016, and the launch of Bond Connect in 2017. 

The latest announcement from the China Securities Regulatory Commission (CSRC) and the Hong Kong Securities and Futures Commission (SFC) on ETFs was welcomed by HKEX.
"This is the next exciting development in our Connect Programme," said HKEX chief executive officer, Nicolas Aguzin. "ETF inclusion in Stock Connect will be mutually beneficial to both Mainland China and Hong Kong's capital markets, supporting the continued sustainable growth of both, at a time that participants and customers are demanding ever more and better connectivity. We look forward to working with our Mainland partners and the market as we continue to enhance our mutual market connectivity."
Last year, the Shenzhen Stock Exchange and the Singapore Exchange (SGX) also agreed to set up a cross-border link for ETFs. Under a Memorandum of Understanding (MoU), the two exchanges will jointly develop and promote ETF markets in Singapore and China through cross-border investments.