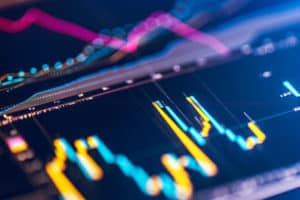 Global market maker Citadel Securities has received a $1.15 billion minority investment from Silicon Valley investors Sequoia and Paradigm.
The investment from these venture capital firms has valued Citadel Securities at approximately $22 billion and has sparked industry talk about a possible IPO.
The round was led by Sequoia, with the investment coming from Sequoia Heritage, Sequoia Capital Global Equities and the Global Growth Fund.
Alfred Lin, partner at Sequoia, will join the Citadel Securities board of directors.
"Many companies that have transformed the world have achieved their highest ambitions with Sequoia as their partner," said Peng Zhao, chief executive of Citadel Securities.
"As technological innovation in financial markets becomes only more important, we see enormous opportunities to meet the needs of our clients across more markets and more products. Our partnership with Sequoia and Paradigm puts us in an even stronger position as we continue to scale our business, broaden into new markets and attract the world's most brilliant minds."
Over 1,600 clients are served by Citadel Securities' institutional business, including several of the world's largest sovereign wealth funds and central banks. The trading firm is the largest market maker on the New York Stock Exchange.
Citadel also counts more retail-focused trading apps as its clients, which led to the now infamous meme stocks incident at the start of 2021.
"Citadel Securities has developed software and algorithms that have driven substantial improvement to market structures for the benefit of institutional and retail investors everywhere," said Matt Huang, co-founder and managing partner of Paradigm.
"We look forward to partnering with the Citadel Securities team as they extend their technology and expertise to even more markets and asset classes, including crypto."