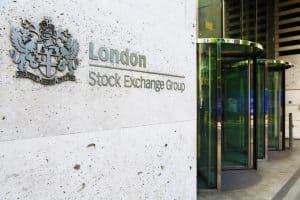 The London Stock Exchange Group (LSEG) has led a buy-side backed Series A funding round into centralised quote system BondCliQ, in a bid to support its expansion into Europe.
BondCliQ is Wall Street's first consolidated corporate bond quote system. The firm claims to aggregate 70,000 pre-trade bid and offer quotes on 15,000 bonds daily from 40 dealers.
Also lending its support was buy-side giant Vanguard, which has formed a strategic partnership with the BondCliq; and Aflac Ventures and SEI, which both took part in the latest $7.5 million funding round led by LSEG.
The company confirmed that the money raised would be invested for corporate purposes: including a move into new corporate bond markets, especially in Europe.
"As BondCliQ continues to develop and operate this important structure for the corporate bond industry, we look forward to working with LSEG in the US, Europe and beyond," said Chris White, BondCliQ's chief executive.
"We thank these participating buy-side and financial technology institutions for their commitment to BondCliQ and know these important relationships will play a critical role in creating a healthier corporate bond market that better serves the end investor. We also continue to speak with other potential investors interested in participating in the transformation of the corporate bond market."
The development comes at a pivotal moment for Europe in its journey towards implementing a consolidated market data source.
In amendments to MiFID II announced in November, the European Commission and the European Markets Securities Authority (ESMA) proposed to implement a single pre-trade consolidated tape provider for each asset class. The plans have proved contentious because of their revenue model, which would see the profits of the tape largely fed back into incumbent exchanges and venues.