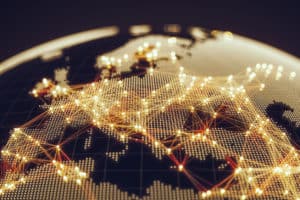 The European Fund and Asset Management Association (EFAMA) and the European forum of European Securities Associations (EFSA) have released a joint statement expressing concerns over the European Commission's consolidated tape plans.
Both warn the tape creates an unlevel playing field and gives incumbent exchanges an unfair revenue advantage.
Initially proposed as part of its Capital Markets Union (CMU) update, the Commission set out plans in November to implement a single consolidated tape provider for each asset class, among other amendments it made to the MiFID II regulation.
While many welcomed the introduction of a consolidated data source into the market, the renumeration plans suggested by the Commission – which would feed revenues from the tape back to incumbent exchanges – have proved contentious.
"We note several attempts to direct flow to regulated markets at the expense of other execution venues," EFAMA and EFSA stated. "Equity market structure changes such as those contained in the EC's recent proposals, create an unlevel [playing] field and compromise competition introduced with MiFID I."
EFAMA and EFSA's joint statement, highlighted the need to refine the revenue sharing scheme and extend it beyond just the regulated markets.
"We are concerned about a model which puts 'fair remuneration of data contributors' as a key feature enabling an equities CT [consolidated tape]," they said. "Furthermore, we consider the proposal to compensate the data contributors through 'minimum revenue targets' as currently defined to be open-ended with no visible ceiling capping costs to a level associated with the actual production of data."
Instead, the associations have suggested that the scheme should specify the constitution of the total amount to be redistributed "to ensure that contributors have a stake in the success of the tape and that subscription to the tape remains attractive for market participants".
In their statement, the pair also highlight that trading venues, in particular the incumbent exchanges, would receive revenues from both their own proprietary data and the newly proposed consolidated tape, should the current plans go ahead.  
The development follows a scathing review of the revenue scheme by Cboe earlier this month, which called it "highly discriminatory" against pan-European venues that would not see any profit from the tape.
Outside of the revenue scheme, the associations also raised concerns over the continued cost of market data, which needs to be addressed separately to plans for a tape, and which, they said, had not been properly addressed in the Commission's MiFIR review.
"A number of ESMA's remaining recommendations are unfortunately not included in the proposal," EFAMA and EPSA said in their joint statement." This includes the ESMA recommendation to move the provision to provide market data on the basis of costs to the Level 1 text, and the deletion of the articles allowing trading venues, APAs, CTPs and SIs to charge for market data proportionate to the value the market data represents to users. This contradicts the cost-based approach."