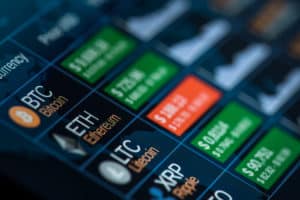 Deutsche Börse has become the latest major exchange to move into digital assets after completing its acquisition of trading and brokerage firm Crypto Finance.
Originally announced in June earlier this year, the deal completed on 15 December and gave Deutsche Börse a majority stake in the company laying out the foundation for an "independent, transparent, and highly scalable ecosystem for digital assets under European regulation".
It means the exchange can now offer its clients direct digital assets services including trading, custody, investment services and post-trade.
Deutsche Börse confirmed growth plans for the digital assets trading and brokerage firm under its parentage, with a focus on Germany in Europe and Singapore in Asia.
"Thanks to Crypto Finance's proven expertise and the technologies they have developed, we can now enable financial institutions and professional investors to enter the digital asset market. This is a step further in our digital asset strategy," said Eric Leupold, head of cash market at Deutsche Börse.
Alongside the acquisition, the exchange announced that Leupold had been appointed chairman of the board of directors replacing Dr Tobias Reichmuth who stepped down upon completion. It confirmed that Jan Brzezek and the current management team at Crypto Finance would remain at the helm and would continue to hold a significant stake in the company.
Deutsche Börse is not the first exchange operator to move into the digital assets space in the last few months, following SIX Swiss Exchange which recently gained regulatory approval to operate a digital assets exchange and Cboe which also confirmed plans to acquire ErisX in October in a bid to build a digital assets derivatives marketplace.