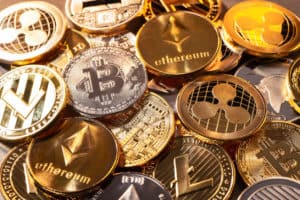 European exchange operator Deutsche Börse has expanded its digital asset offering with the acquisition of a majority stake in a Swiss trading and brokerage firm Crypto Finance AG. 
The transaction, which is expected to close in the fourth quarter of this year, will give Deutsche Börse two thirds ownership of the company and expand the venue's digital asset offering and custody services. 
Crypto Finance AG is a securities firm licensed in Switzerland that offers trading and brokerage of around 200 digital assets. It also offers an in-house custody solution and tokenisation and blockchain infrastructure services. 
"There is increasing demand from established financial institutions who are looking to become active in this new asset class and want a trusted partner," said Thomas Book, executive board member for trading and clearing at Deutsche Börse.
The exchange operator added that Crypto Finance AG also offers a solution to fragmented crypto liquidity in the market by connecting to several digital asset venues globally.
"Since the beginning, our goal was to bridge the old and new worlds. This is why we are excited to team up with a neutral partner like Deutsche Börse, who brings trust, reputation, and expertise in traditional financial market infrastructure," said Jan Brzezek, CEO and founder at Crypto Finance, who will remain on to lead the company.
Other major trading venues including US exchange operator Nasdaq have partnered with digital asset services providers to bolster their offerings in the space recently.
Earlier this month, Nasdaq partnered with Digital Asset to bring Daml smart contract applications to mutual clients on its software-as-a-service (SaaS) digital asset exchange platform, Nasdaq Marketplace Services.