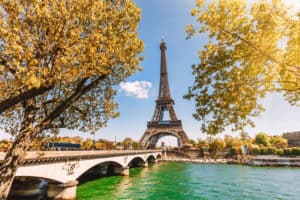 Citi has expanded its newly launched Paris trading floor with the appointment of a new head of markets for its Frankfurt-based European investment unit.
According to an internal memo seen by The TRADE, Sylvie Renaud-Calmel has been appointed head of markets for Citigroup Global Markets Europe (CGME) effective from 16 September.
She began her risk-focused career at Banque Indosuez in Paris and later at Credit Lyonnais in Japan before joining Citi in Australia in a fixed income role in 1997 where she served until 2018 in various roles based in Australia including head of rates trading. She returned to Paris in 2018 to join Societe Generale as a senior risk consultant.
In her new role at Citi, she will be based in Paris, in keeping with the bank's plans to make the newly launched floor its central trading hub for continental Europe.
Reported in Les Echos last month, the bank expanded its offices in Paris to accommodate the new trading floor.
She will report to Leo Arduini, Citi's head of Europe based in London, the Middle East and Africa (EMEA) markets, and Kristine Braden, chief executive of CGME based in Frankfurt.
"Please join us in welcoming Sylvie back to Citi and wishing her much success in her new role," said Arduini, Braden, and Barbara Frohn, chair of CGME's supervisory board, and authors of the report.
"Sylvie will be based in Paris in keeping with our plans to further develop our continental European Markets main trading floor in France."
Her appointment follows a series of new additions to Citi in the last month including the appointment of two new co-heads of its local markets business and the addition of three new traders to its cash equity teams in London.