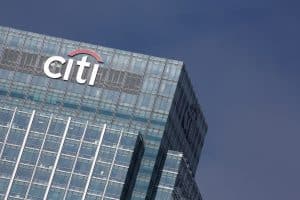 Citi has promoted two of its own to become its new co-heads of local markets trading, according to an internal memo seen by The TRADE.
Richard Lancaster and Jose Luis Yepez have been promoted as co-heads of the division after serving at Citi for 20 years and 37 years respectively.

Citi's FX and local markets division offers services cross 83 countries and 130 currencies. 
Lancaster has served across several roles during his tenure at the bank including head of Central and Eastern Europe Middle East and Africa (CEEMEA) frontier markets rates trading and co-head of the CEEMEA emerging markets credit trading desk.
Luis previously served in several roles across Citi's local markets desks including head of rates and currencies trading for Asia-Pacific and head of Latin America FX and local markets (FXLM) trading.
"As co-heads, they [Lancaster and Luis] will be jointly responsible for the overall business but will naturally give more focus to their own specialties," said Deirdre Dunn and Pedro Goldbaum, global co-heads of rates at Citi and authors of the memo.
The appointments mark the latest senior move at Citi which also saw its head of clearing and FX prime brokerage (FXPB) in the US appointed as its new global head of clearing, after former co-heads of the division Sabrina Wilson and Christopher Perkins stepped down after less than a year in their roles.
The bank also saw its head of European market structure, James Baugh, depart for Cowen, and its former head of equity sales, Anita Tanna, depart for Barclays.