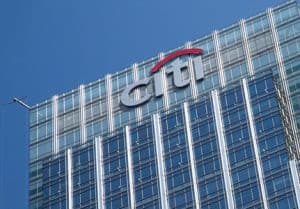 Citi has appointed a new global head of clearing following the departure of former co-head Sabrina Wilson, who has left the bank just weeks after fellow co-head Chris Perkins, The TRADE understands.
Mariam Rafi, who is currently head of clearing and FX prime brokerage for North America and has been with Citi 2011, will take sole control of the division, according to a source familiar with the matter. A spokesperson at Citi declined to comment.
The appointment follows the departure of Wilson and Perkins who were promoted to co-heads of the division at the investment bank in October last year, overseeing the bank's franchise in futures, OTC clearing, and prime brokerage business.
Perkins departed earlier this month for New York-based crypto-focused investment fund CoinFund as president and managing director. He had been with Citi for 13 years, having founded its global OTC clearing business and led its integration into FCX during his tenure.
Wilson joined Citi in 2017 as European head of the OTC clearing and prime brokerage (FCX) business and global head of FCX electronic execution. She formerly worked in senior clearing roles at JP Morgan, Goldman Sachs, and Deutsche Bank.
The high-profile departures follow a series of senior moves at Citi over the course of this year. Most recently, Citi's former head of European market structure, James Baugh, left to take up the equivalent role at Cowen last month.
Citi's head of equity sales, Anita Tanna, also departed after 12 years to take on a senior cash sales position for Europe at rival investment bank Barclays, as head of EMEA generalist and specialist cash equity sales in July.