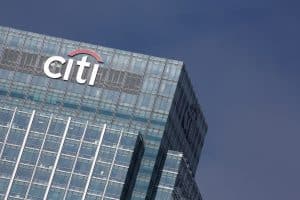 Citigroup has been fined $12 million after US regulators found it was misleading investors about high-frequency traders (HFTs) operating in its dark pool.
The Securities and Exchange Commission (SEC) said in a statement that investors were 'misled with assurances' that HFTs were not allowed to trade in Citi Match, Citi's premium-priced dark pool, via Citi Order Routing and Execution (CORE).
In fact, the SEC found that two of Citi Match's most active users qualified as HFTs and executed more than $9 billion of orders in the dark pool.
"Market participants deserve to make informed decisions about where they execute their orders," said Joseph Sansone, chief of the SEC enforcement division's market abuse unit. "All trading venues, regardless of their trade volume, must ensure that their users have accurate information, particularly about key issues like order routing."
Investors were misled about the HFTs operating in Citi's dark pool for over two years, with almost half of all Citi Match orders being routed to and then executed in other dark pools and exchanges, according to the SEC.
Furthermore, Citi sent trade confirmations to investors which suggested orders had been executed on Citi Match, when they had actually been executed on an outside venue.
Earlier this year the SEC took steps to adopt new rules for equities dark pool operators to significantly increase transparency and oversight of how they operate.
The new rules proposed by the regulator would require dark pool operators to disclose information on its broker-dealer activities so that market participants can understand how orders interact, match and execute.
Citi did not admit or deny the SEC's finding related to Citi Match and CORE, but agreed to pay disgorgement and prejudgement interest totaling more than $5 million, and a penalty of $6.5 million. CORE will also pay a penalty of $1 million.
In April, Citi was fined HK$4 million by authorities in Hong Kong for regulatory breaches again related to its dark pool, including incorrect system settings which saw certain investors gain access to the venue without being assessed a qualified investors.