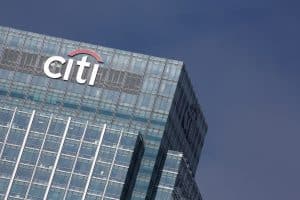 US investment bank Citi has integrated two systems from trading platform provider Rapid Addition to support its growth in market share of FX electronic trading.
The partnership saw Citi deploy Rapid Addition's FIX engine for low-latency trading, and Hub system for client onboarding, within its pricing technology for spot FX transactions. Clients can connect to the platforms in colocations in London, Tokyo, New York and Singapore.
Electronic trading now represents 80% of global client FX trading volume at Citi, and the bank's global head of FX e-trading and algorithmic execution, Mark Meredith, said it has become vitally important that the bank is competitive in API trading, with factors such as latency and stability key for the institution.
"Rapid Addition's technology has enabled this and helped us meet our primary goal of growing our relevance in this space," Meredith added. "It has also given us secondary benefits such as reducing server footprint by some 70% and ensuring we meet regulatory obligations with regard to scalability. More importantly, it allows us to easily deploy our unique value proposition to clients, whether that be our price construction engine, execution algorithms, or liquidity calibration tools."
Citi added that demand for price transparency and automated workflow that clients see in trading other asset classes has led to increased levels of electronic trading in FX. Although fragmentation in liquidity is driving up the costs and complexity of connecting to markets, leading to clients seeking larger banks for access to liquidity coverage. 
"As market fragmentation, best execution and trade automation continue to become common themes across all major asset classes, our customers are increasingly leveraging our scalable enterprise technology to address business challenges across their trading workflow," Mike Powell, CEO of Rapid Addition, commented.
In March, Citi confirmed plans to launch its FX pricing and trading engine in Singapore as part of a scheme with the Monetary Authority in Singapore to boost development of the region as a key liquidity hub in Asia. The platform includes proprietary pricing and a hedging algorithm, and initially offered trading in 23 spot currencies as well as two precious metals.