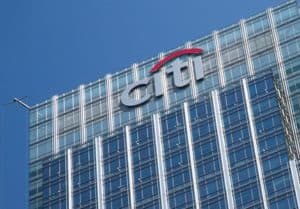 Citi saw a significant drop in profits in the fourth quarter on the back of a slump in its investment banking business.
The bank saw its net income for the fourth quarter fall 22% from the prior-year period to $2.5 billion.
The performance has been attributed to a year-on-year 48% drop in its banking revenues. Its investment banking revenues saw the sharpest decline, falling 58% to $645 million in comparison with the same period in 2021.
Citi's markets division saw a comparatively strong quarter, bookending a strong year for the bank. Markets revenues in comparison with the same period in 2021 rose 18% to $3.9 billion on the back of a boom in fixed income which rose 31% year on year.
"Markets had the best fourth quarter in recent memory, driven by a 31% increase in fixed income, while banking and wealth management were impacted by the same market conditions they faced throughout the year," Citi chief executive officer Jane Fraser said in a statement.
"Our cards businesses had double-digit revenue growth for the second straight quarter, and we continue to make progress on our international consumer exits, closing five sales to date."
Citi's results are some of the first to emerge for Wall Street's Q4 performance, and paint a picture of what is widely expected across the Street, with losses expected across the board over the coming weeks.