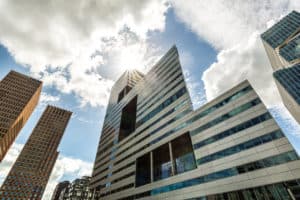 FX options trader at Investec, Richard Hall, has left the financial services company to join Abu Dhabi Commercial Bank, The TRADE can reveal.
According to an update on social media, Hall has joined Abu Dhabi Commercial Bank as a FX options trader.
He joins the Bank after serving at Investec in the same role for five and a half years.
Previously, he served as an analyst, corporate and institutional banking at Investec for two and a half years.
Hall began his career as an intern at the Association of Chartered Certified Accountants (ACCA), where he served for four months.
"I'm happy to share that I'm starting a new position as FX Options Trader at Abu Dhabi Commercial Bank," said Hall in his social media update.