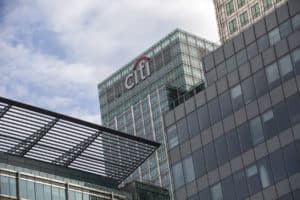 US investment bank Citi has promoted two former senior fixed income sales heads as co-heads of the markets and securities services (MSS) division for Italy, according to an internal memo seen by The TRADE.
Cristina Paviglianiti and Luca Sabbatini will take on the new role effective immediately, and will be responsible for leading and coordinating the governance and business strategy of Italy's MSS division.

The pair will build the Citi's franchise in Italy, and focus on delivering a 'client-centric' model using MSS products across client segments, the memo said.
Paviglianiti joined Citi in 2006 as a salesperson for Italy's fixed income business in London, while Sabbatini initially joined Citi in 2010 where he provided cross-asset solutions to Italian banks and insurance companies. Both Paviglianiti and Sabbatini have previously worked closely together at Citi, after leading Citi's fixed income sales team in Italy as co-heads in 2013.  
The appointment of the new co-heads of the Italy MSS division comes as part of various senior personnel changes as Citi overhauled and merged its markets and securities services business under the MSS brand.
Fabio Lisanti, western Europe markets head at Citi and author of the memo, took on his newly-created role in February as the institution looked to adjust to the UK's departure from the European Union. At the same time, Citi confirmed it has appointed a 20-year veteran, Miguel Gabian, as its new head of MSS for Spain and Portugal.
More recently, Richard Aby was named Central & Eastern Europe, Middle East and Africa (CEEMEA) markets head at Citi. Citi created the role to expand connectivity and client alignment, and Aby was tasked with overseeing and deploying a fully integrated MSS business strategy across the CEEMEA region.