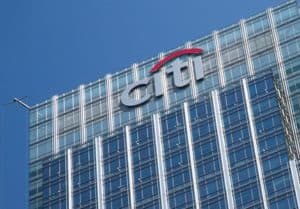 Citi has appointed a new head of credit markets trading for Europe, the Middle East and Africa, according to an internal memo seen by The TRADE.
Simon Jones has been appointed to take the lead in credit markets trading for the region, as well as continuing in his current role as head of global spread products (GSP) and financing and securitisation.
He replaces Amit Raja – formerly head of credit markets trading – who was appointed as the bank's new regional head of markets for EMEA last week.
"Simon will lead the combined GSP franchise in EMEA, building upon Amit's work over the past five years in developing a top-tier credit trading business. Simon will be responsible for helping develop a strategy to maintain and extend our position, with continued emphasis on strong risk management and controls," said Mickey Bhatia, head of global spread products at Citi, in the memo.
Jones assumes the role after serving with Citi since 2004 across several securitised markets trading roles including as its co-head of its special situations trading group. He took up his most recent role as head of GSP financing and securitisation in 2017.
Jones and Raja's promotions follow the recent appointment of Liquidnet's EMEA & APAC head of trade services (operations) as Citi's head of execution to custody (E2C) earlier this month.