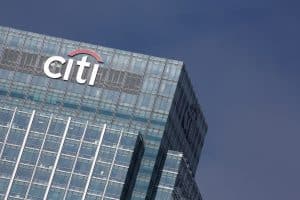 US investment bank Citi has promoted its head of investor sales for EMEA markets and head of global cross asset ETF, Conor Davis, to assume responsibility for investor sales globally.
According to an internal memo seen by The TRADE, Davis has been appointed as head of investor sales and relationship management, replacing Jim O'Donnell who recently accepted the role of head of Citi global wealth last month. 
In his new London-based role, Davis will be responsible for managing sales and relationship management functions across markets, as well as, rationalising and consolidating existing business processes and embedding a risk and controls framework. 
"The goal is transforming the way the team works, harnessing resources from across the firm to enable us to serve our clients more effectively and make it even easier for them to do business with us," said Carey Lathrop and Andy Morton, global co-head of markets and securities services at Citi and authors of the memo.
Davis has been with Citi for almost 14 years, joining in 2007 as head of European distressed and high yield trading and going on to serve in roles across European flow credit sales and sub products including flow, structured, emerging markets, and mortgage credit.
He assumed the role of head of investor sales for the EMEA markets and head of global cross asset ETF in 2014.
Davis' appointment follows news earlier this month that Citi had appointed its head of fixed income to become head of the markets and securities services business for its Germany and Austria business. 
Christian Keller will lead the division in both countries overseeing governance strategy and delivering products across client segments in his new position. Keller joined Citi in 2010 from Deutsche Bank as a director in fixed income for bank solutions and structured credit.