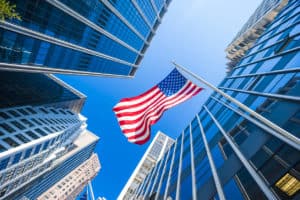 Data and trading technology provider Vela has expanded its market data service, SuperFeed, to include market data from US exchange Cboe Global Markets. 
The addition of Cboe One Feed to the Vela's SuperFeed will provide users with access to reference quote and trade data for Cboe Global Markets' equity exchanges including BZX BYX, EDGX and EDGA. 
Vela's SuperFeed is a normalised real-time data feed from a single source designed to simplify and speed up client access to data. 
"Cboe is excited to continue our collaboration with Vela to extend access to the Cboe One Feed, and further support Vela's end customers," said Kevin Carrai, global head of market data and access services at Cboe Global Markets. 
"Delivering a comprehensive, real-time view of Cboe's equity markets in a single solution, we believe the Cboe One Feed could serve as a valuable tool to help investors enhance their trading strategies and keep pace with fast-moving markets."  
Vela has made several improvements to its SuperFeed in the last year, in response to increased demand for real-time data in the cloud.  
In August, Vela partnered with Amazon Web Services to deploy SuperFeed to a cloud environment. The firm also partnered with communications and networking solutions specialist IPC to make it available to clients via the IPC Connexus Cloud ecosystem.
The data and trading technology provider said the addition of Cboe's data would help bolster its coverage of the US equities markets.
"This further increases our coverage for US equities and supports our continued investment in providing our customers with a comprehensive view of liquidity across the markets," added Keith Cacciola, chief customer officer at Vela.
"Aggregated direct exchange feeds provide trading firms with a simplified licensing structure and options to reduce their overall market data consumption and we are committed to working with global exchanges such as Cboe to deliver cost-effective and high-quality data to fulfil their requirements."