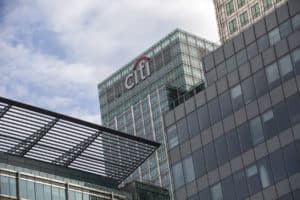 The head of fixed income at US investment bank Citi has taken up a new role as head of the markets and securities services (MSS) business for Germany and Austria.
According to an internal memo seen by The TRADE, Christian Keller will lead the MSS division in both countries overseeing governance strategy and delivering products across client segments in his new position.
Keller has been with Citi since 2010 when he joined from Deutsche Bank as a director in fixed income for bank solutions and structured credit. He has held several more senior positions since, including head of fixed income for Germany and Austria covering institutional clients.
He replaces Christian Spieler, Citi global markets Europe board member, who confirmed plans to leave the bank at the end of March 2021 in October.
The memo, penned by western Europe head of MSS, Fabio Lisanti, and EMEA investor sales head for MSS, Conor Davis, said that Spieler will ensure a seamless transition for his MSS Germany and Austria role to Keller in the coming weeks.
Keller's appointment marks the latest within Citi's MSS division recently. In the summer, Cristina Paviglianiti and Luca Sabbatini were appointed head of MSS for Italy, while Alex Neumann took on the role as head of MSS for Switzerland and Lichtenstein.
In February, Citi created a new position for Lisanti overseeing MSS strategy across western Europe – excluding the UK – in the post-Brexit landscape. He previously led MSS in Italy before his remit was expanded to include Switzerland, Greece, Liechtenstein and Cyprus.
"Please join us in congratulating Christian on his new role and wishing him and the Germany and Austria team continued success," the memo concluded. "Please also join us in thanking Christian Spieler for his support during the transition and for his dedicated service to the franchise, which he has substantially contributed to over the years."