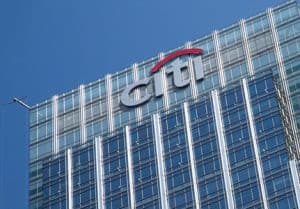 Two of the most senior London-based electronic equities executives at Citi are set to leave the bank after serving for just over one year and two years respectively.
Matt Cousens, Citi's head of platform sales, and Daniel Nehren, Citi's global head of equity e-trading, are reportedly due to leave the bank in the coming months to pursue alternative opportunities. Their departures are not thought to be related.
Citi declined to comment on the moves.
They leave after serving at Citi for just over two years and one year respectively; both executives joined from rival bank Barclays.
Cousens joined the bank in February 2020 after serving for 18 months at Barclays as its head of execution sales for Europe, the Middle East and Africa. Prior to joining Barclays, he spent over 13 years at Credit Suisse as co-head of its AES sales for Europe.
Nehren joined Citi in February last year after three years at Barclays as a managing director. He also previously spent five years at Goldman Sachs in equity strategies, three years at Deutsche Bank as deputy global head of quantitative products one and nearly six years as managing director and head of linear quantitative research at JP Morgan.
The bank recently bulked out its cash equity team based in London with a number of new hires including a new head of high-touch equity trading for EMEA in November.