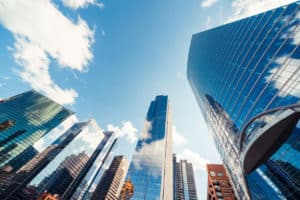 BMO Financial Group has expanded its electronic trading operations into Europe, Middle East, and Africa (EMEA) – the first time its electronic trading services have been provided to institutions and broker-dealers outside of North America.
The move comes as part of BMO's Digital First commitment to focus on speed, efficiency and scale to accelerate growth.
"The European markets have many of the same trading technology needs as North American markets that we have been able to successfully address," said Joe Wald, managing director and co-head of electronic trading at BMO Capital Markets.

"Our expertise in market microstructure and developing financial technology puts us in a great position to have an outsized, positive impact. We're excited to bring solutions to market participants and help navigate the ever-changing markets in Europe, the Middle East and Africa." 
In 2020, BMO acquired US-based agency broker and algorithmic trading specialist Clearpool as a means of bolstering its electronic trading platform across various asset classes and regions.
BMO previously leveraged the Clearpool Algorithmic Management System (AMS), prior to the acquisition, for its institutional electronic trading offering.
Today, BMO's institutional electronic trading continues to gain momentum among hedge funds and asset managers in the US and Canada.
 Ahead of BMO's launch into EMEA, the firm has made multiple senior appointments including Michael Green as chief operating officer and EMEA head of electronic trading; Yashar Asl and Kavel Patel both in EMEA electronic sales positions; and Toby Benzie in an EMEA broker dealer sales position.