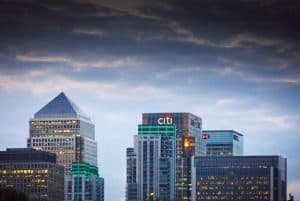 Citi has appointed a new head of the Europe Cluster to be based in Frankfurt, amid a reshuffle of its management team in the region post-Brexit, according to an internal memo.
Kristine Braden takes over the role while also becoming CEO of Citigroup Global Markets Europe (CGME).
Moving the role from Dublin to Frankfurt signals Citi's endorsement of Germany as a European hub following Britain's exit from the EU. The reorganisation was in order to "take advantage of the distinct opportunities that exist for Citi globally, and within EMEA", the memo said.
Braden succeeds Zdenek Turek who has been repositioned as EMEA chief risk officer in London, effective immediately. Zdenek is a seasoned veteran of Citi, having held a number of senior roles in banking, corporate finance and country management during his 29 years with the organisation.
In the memo, David Livingstone, CEO, Europe, Middle East & Africa, praised Zdenek's instrumental work in planning for operating in the EU post-Brexit.
Subsequently, Colin Church, EMEA's chief risk officer, has been appointed global head of crisis risk management and climate risk, a newly-created role. He will be responsible for setting the vision and delivering a firm-wide strategy concerning climate risk, while leading crisis risk management globally.
Stefan Hafke will act as interim CCO for Germany, in addition to his existing responsibilities as head of corporate banking for Germany and Austria, following the reallocation of Stefan Wintels, who earlier this week was named co-head of the global financial institutions group within banking, capital markets & advisory.
Cecilia Ronan, current CCO Ireland and chief administrative officer of Citibank Europe PLC (CEP), will be named CEO of CEP, following a successful spell establish Dublin as a key EU hub for Citi.