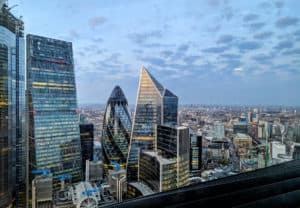 Former head of platform sales at Citi, Matt Cousens, has joined execution algorithm provider BestEx Research as its head of EMEA equities.
In his new role he'll be responsible for driving the rollout of BestEx Research's equities execution algorithms for US and Canadian trading to the European customer base as well as their general globalisation.
He joins the firm after most recently serving at Citi for two and a half years, responsible for distribution and sales across its cash equities platform and leaving the bank in May last year in pursuit of other opportunities.
Previously in his career he spent a year and a half at Barclays bank as co-head of electronic trading and head of EMEA equities execution sales and 12 years at Credit Suisse as its co-head of advanced execution services (AES) sales for Europe.
"On the back of the tremendous success of our North American equities platform and the globalisation of our futures platform last year, a clear next step is the globalisation of our equities algorithms. There's no stronger presence to lead our European expansion than Matt Cousens," said Hitesh Mittal, founder and chief executive of BestEx Research.