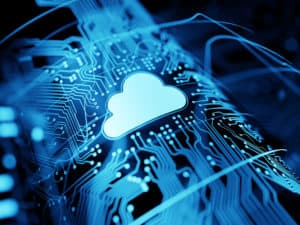 Cloud-based collateral and margin management services provider CloudMargin has confirmed the appointment of industry veteran Stuart Connolly as its new chief executive.
Connolly begins his new role today and joins CloudMargin from TriOptima, where he was CEO for two years before his departure in January. Prior to that, Connolly spent more than 18 years at US investment bank Goldman Sachs in various senior roles.
Having first joined Goldman Sachs in 1998, Connolly served as managing director of the securities division and head of EMEA derivatives clearing services for FX prime brokerage, as well as head of derivatives prime brokerage covering interest rates and FX products, during his time with the bank.
"I am naturally delighted to join CloudMargin at such an important stage of its development," Connolly commented. "Steve and the team have made great progress to place the company and its proven technology in a strong position to help clients transform their businesses toward more efficient and cost-effective processes in a time of regulatory change that has a significant impact on risk mitigation practices.
"There are tremendous opportunities for additional collaborative industry partnerships and continued client acquisition to bring benefits to the entire community. I look forward to working with the exceptional CloudMargin team to execute on our growth strategy."
Connolly's appointment follows the departure of Steve Husk who decided to step down as CEO of CloudMargin, having first joined the firm in 2015 and taking up the leadership role the following year. During his tenure, Husk recruited CloudMargin's management team and outlined the firm's strategy as it built its client base of buy-side firms and large investment banks.
"While leaving CloudMargin wasn't an easy decision, much of the work I came in to do is complete, and I am proud that I can leave the firm on such a strong footing," Husk commented. "I'm thrilled to turn over the reins to Stuart, who has deep industry knowledge and technology experience that will enable him to take the firm to the next level at this stage of its maturity."