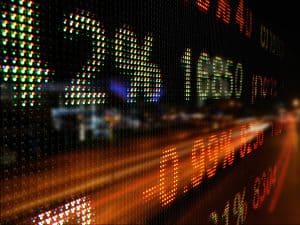 Foreign exchange settlement provider CLS has confirmed plans to launch a new product to its executed trade data suite, known as FX Forward Volume.
FX Forward Volume aims to provide an aggregated view of the forward market for confirming pricing models for forwards and swaps. CLS said that it is the first data product for the FX forward market, with its existing datasets focused on the FX spot market. The dataset will provide insight on the FX forward market for 33 major currency pairs.
"With access to more than 50% of global FX traded volumes in the market, CLS processes over 500,000 transactions daily worth USD1.55 trillion. We are uniquely placed to provide FX forwards data providing deep tenor granularity with precise forward and broken dates to market participants," Masami Johnstone, head of information services at CLS, commented.
CLS added that with technology and an increasingly challenging regulatory environment, market participants require more in-depth market analytics. FX Forward Volume will look to help users develop new analytics and streamline FX trading strategies.
"The fragmented nature of the FX market means there is a lack of visibility of the total volume across all venues. This dataset will enable the industry to better understand market dynamics based on aggregated volume data, particularly, to confirm pricing models, develop analytics for performance evaluation and further support trading models for the forward market," Johnstone continued.
Johnstone joined CLS in September from exchange operator Euronext where she formerly led its buy-side sales efforts. She now oversees the development of CLS's data and analytics business based on FX executed data.
More recently, CLS hired Citigroup's global head of operational risk management for its institutional clients group as chief risk officer. Deborah Hrvatin took on the role overseeing CLS's risk management framework and building out enhanced risk identification processes.