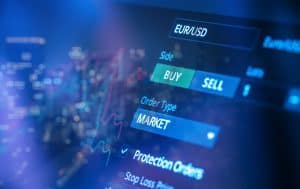 Foreign exchange settlement provider CLS has hired Citigroup's global head of operational risk management for its institutional clients group as chief risk officer.
Deborah Hrvatin will take on the role overseeing CLS's risk management framework and building out enhanced risk identification processes. She will also become a member of the executive management committee leading risk functions globally.
"Deborah is a strong addition to our team. In her new role, she will be able to draw on her extensive experience in risk management from some of the world's largest sell-side institutions to further the CLS risk agenda," said Gilbert Lichter, interim CEO of CLS.
Before joining Citigroup in 2017, Hrvatin spent 22 years at Deutsche Bank in various leadership roles, including head of operational risk for the Americas and the global corporate division, as well as chief operating officer for the global securitisation group. She began her career as a commissioned bank examiner with the Federal Reserve Bank of New York.
"CLS plays a crucial risk-mitigation role in the FX industry, and I am looking forward to further embedding a culture of risk identification, challenge and mitigation at one of the world's leading global infrastructures," Hrvatin commented.
Hrvatin is the latest hire from CLS after the post-trade services provider appointed Masami Johnstone, formerly head of buy-side sales at exchange group Euronext, as head of information services. She now oversees CLS's data business, building out the firm's analytical services based on FX execution data.