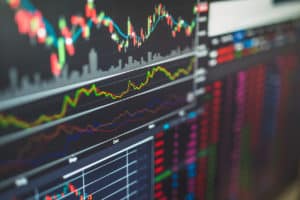 FX market infrastructure CLS has announced the launch of two new datasets to capture outstanding forward and swap positions in the FX market.
Additionally, CLS will be making enhancements to CLSMarketData, its existing suite of alternative FX data products.
The new datasets will allow users to improve their analysis of short- and longer-term FX market trends to provide insight into market dynamics.
Reports on outstanding forward and swap positions will be introduced daily, giving market participants increased visibility into cash flow and directional positioning. This will also add market colour and support pre- and post-trade analysis.
According to CLS, the datasets are segmented by market participant type and are available across short- and long-term tenors.
"We have launched FX Outstanding in response to growing demand from our client base for accessible and digestible FX market insights," said Keith Tippell, global head of product, CLS.
As a means of providing greater insight into FX market dynamics and to further support client needs, CLS has made a few enhancements to its existing datasets.
Firstly, the organisation has added a delivery window for the FX Spot Flow dataset which is aggregated every five minutes to meet the demand for more frequent data delivery.
Secondly, new daily FX Forward Flow data has been introduced which provides a complete end-of-day picture, complementing the existing Flow product suite.
Lastly, to meet demand from regional banks, particularly across Asia-Pacific, new currency pairs have been incorporated in some datasets. The new currency pairs are AUD/CAD, AUD/CHF, CHF/JPY, EUR/NZD, EUR/SGD, NOK/SEC and NZD/JPY.
The launch of the new FX datasets follows the completion of CLS's technology change initiative with its revamped settlement platform, announced in July.
The project, named Convergence, consisted of CLS migrating CLSSettlement onto its Unified Services Platform to provide enhanced FX settlement services for custodian, clearing banks and investment firms.