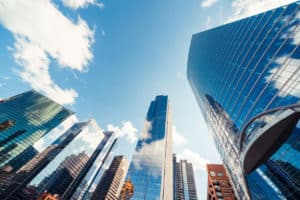 Chief financial officer of CME Group, John Pietrowicz, has announced plans to retire at the end of next year amid swathes of changes to the exchange operator's senior management team.
Pietrowicz departs from CME Group after spending two decades with the exchange operator. Current deputy financial chief, Lynne Fitzpatrick, has been appointed to replace him.
His departure comes as part of a major leadership reshuffle at CME Group, which confirmed that the changes would support its "long-term success".
Among the changes is the appointment of Tim McCourt, who is currently leading CME's equity and alternative investment businesses, as its new global head of equity and FX products.
Suzanne Sprague, CME Clearing's managing director for credit, collateral and liquidity risk and banking, has also been appointed global head of clearing and post-trade services.
Elsewhere, current chief operating officer, Julie Holzrichter, has had her responsibilities expanded to include global operations and CME clearing, and Sean Tully has been promoted to global head of clearing and post-trade services.
Tully, who has been with CME Group for nearly 11 years, had previously been serving as a senior managing director for its financial and OTC products.
"As we continue to transform our business, we are restructuring our management team to further sharpen our focus and enhance our ability to achieve our strategic priorities for our clients, shareholders and employees," said chairman and chief executive officer, Terry Duffy.
Several platforms and venues have undergone a refresh of their senior leadership in recent months, with many companies attributing the changes to the need to support the next phase of their growth.
Most recent was Tradeweb, which announced earlier this week that co-founder and long-term chief executive, Lee Olesky, would be stepping down at the end of this year.
Also to undergo a growth supporting restructure was AxeTrading, which saw its chief and founders take back seats, making room for a new layer of leadership.