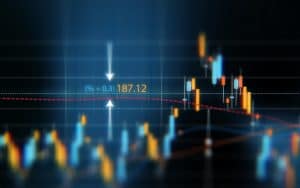 CME Group has reached a record average daily volume (ADV) of 7.2 million contracts outside of the US in the first quarter this year
The derivatives marketplaces' international contracts are up 57% year-on-year, almost 2 million contracts up from the record 5.3 million contracts traded in the second quarter 2019.
CME Group said the 57% increase was mainly fuelled by huge growth in equity and interest rate products, both of which increased by 152% and 46% respectively. 
William Knottenbelt, senior managing director and head of international at CME Group attributed the volume growth to the ongoing volatility in the markets and clients growing demand to manage risk.
"In the first quarter of this year, we have seen unprecedented market conditions leading to increased volatility, and our record international volumes reflect a heightened need for risk management," said Knottenbelt. "We are committed to continuing to provide a robust, liquid and regulated marketplace for clients to manage their risk around the clock and around the world."
In Europe, Middle East and Africa, ADV was at 5.4 million contracts in the first quarter 2020, accelerated by equity and interest rate products, now up 139% and 46% respectively from the first quarter 2019.
In Asia Pacific, first quarter ADV reached a record 1.6 million contracts, 73% up from last year's figure, with equity and interest rate products again driving the growth along with metals. Similarly, Latin America ADV saw the shortest growth up 21% year-on-year from the first quarter 2019.
Globally, CME Group reported a record ADV of 32.1 million contracts during the month of March, up 68% from the same month in 2019. First quarter 2020 ADV globally also increased 45% year-on-year to a record 27 million contracts.