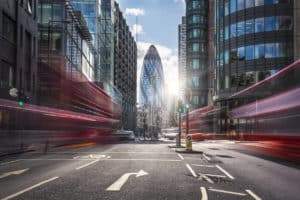 The London Stock Exchange Group (LSEG) has informed shareholders that its annual general meeting (AGM) will be held virtually due to the ongoing restrictions on public gatherings.
LSEG explained in a statement that physical attendance to the AGM on 21 April would not be possible, and shareholders should vote electronically or appoint a chair of the meeting as their proxy with voting rights.
"We are disappointed that we are having to adopt these measures and appreciate our shareholders understanding in these unprecedented circumstances," LSEG said.
The AGM will take place at LSEG's address at 10 Paternoster Square, rather than the usual venue, the Hilton London Bankside Hotel. It will also take place with the minimum necessary quorum of two shareholders, in line with the UK government's advice on social distancing.
The UK government has advised the public to avoid all non-essential travel, work from home, and avoid large as well as small gatherings in public places in a bid to reduce the spread of coronavirus.
AGM's are important gathering of a company's shareholders, whereby directors present annual reports on performance and strategy. Shareholders also vote on various issues related to the company, including executive compensation, dividend payments, and appointments to the board of directors.