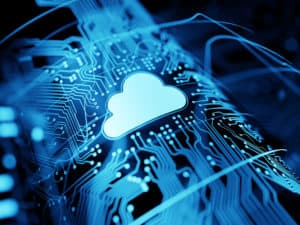 BlackRock has confirmed that its flagship investment operations platform Aladdin will be hosted on the Microsoft Azure cloud platform.
As part of a strategic partnership, BlackRock said the move to Microsoft Azure will both accelerate innovation on Aladdin with more computing scale, and bring new capabilities to users to improve client experience.
BlackRock will also adopt Microsoft Azure's network of data centres globally to meet the localised needs of the Aladdin platform's clients. They are both also planning a new initiative aimed at expanding sustainability data and analytics using the latest technologies such as big data, machine learning and artificial intelligence.
"As both a user and a provider of Aladdin, this decision reflects BlackRock's ongoing commitment to continuous innovation and scalable operating solutions," said Rob Goldstein, chief operating officer of BlackRock. "Aladdin infrastructure deployed on Microsoft Azure's cloud platform will provide BlackRock with enhanced capabilities to deliver the best outcomes for our Aladdin clients."
BlackRock is currently on a mission to make its flagship Aladdin platform to become the 'language of portfolio construction'. Speaking to investors earlier this year, BlackRock chief executive Larry Fink said the asset manager's long-term aim is to provide technology for as much of the asset management value chain as possible.
"By bringing Aladdin to the cloud, Microsoft will support BlackRock in further enhancing its client experience while also enabling continuous innovation in the financial services industry," Judson Althoff, executive vice president of Microsoft's Worldwide Commercial Business, added. "Together, we will empower an ecosystem of financial services customers running their most critical workloads in the cloud."
Asset managers based in Europe and North America are increasingly seeking cloud technologies to manage the onslaught of data. According to a poll of 100 buy-side representatives by IHS Markit and WBR, 80% of firms will use cloud for data management by the end of 2020.