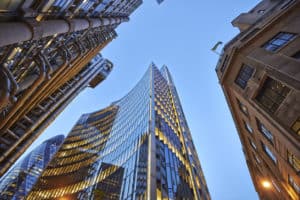 Chris Fix, CME Group's managing director and head of Asia Pacific, has announced his retirement after serving at the financial derivatives exchange for close to seven years.
Based in Singapore, Fix led CME Group's growth strategy for the region, oversaw partnerships with regional exchanges and developed products and services to meet existing and prospective clients' needs.
Before joining CME Group, he served as chief executive officer of Dubai Mercantile Exchange (DME), a joint venture between CME Group, Dubai Holdings and the Oman Investment Fund, launched in 2007.
As part of his role as CEO of DME, Fix led the firm's strategic development and the exchange towards closer ties with oil producers, customers and the financial community, focusing particularly on Asia, its core target market.
Before that, he spent 20 years at BNP Paribas, initially serving as head of marketing of commodities futures, Asia and later as head of marketing, Asia Pacific, amongst several other positions in New York, Paris and Singapore.
Speaking on his retirement in a social media post, Fix said: "Today marks the end of a seven year journey at CME Group, where I have had the privilege and honour of working with some of the finest talent in the derivatives business. After more than 30 years in this region, the time has come for me to retire and move back to the United States where I can spend more time with my family in Florida. 
"As I head home to write another chapter in my life story, I will fondly remember my time here in Asia, and will forever be grateful for the opportunities that my various past roles in the region have afforded me."
Fix's departure from CME Group follows that of chief financial officer of the firm, John Pietrowicz, who announced plans to retire at the end of next year. Pietrowicz will leave the exchange operator after two decades and will be replaced by Lynne Fitzpatrick, current deputy financial chief of CME Group.