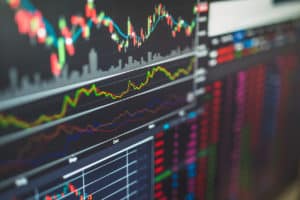 Following the success of its multi-bank foreign exchange (FX) marketplace in the UK and North America, MillTechFX, affiliate of Millennium Global Investments, has expanded into Europe.
Over the last year, the FX marketplace has been building up client business from asset managers and corporates around the world, with clients having already traded tens of billions of US dollars and its usage increasing.
Paris has been chosen by MillTechFX as its European hub and the firm is now ready to operate across the EU following regulatory approval from both French financial authorities – the Financial Markets Authority (SMF) and the Prudential and Resolution Control Authority (ACPR).
According to MillTechFX, its multi-bank FX marketplace will help asset managers and corporates reduce FX costs and the operational burden associated with FX execution and rolling hedging requirements.
In addition, direct access to wholesale FX rates from up to 10+ counterparty banks and transparent best execution will be provided by MillTechFX's independent end-to-end currency solution.
"Over the past 12 months we have seen terrific growth in terms of clients onboarded and volumes transacted on our FX marketplace. This success indicates that asset managers and corporate treasurers are actively moving away from traditional FX processes and partnerships in favour of cost-effective, efficient and transparent multi-bank solutions," said Eric Huttman, chief executive of MillTechFX.
"As a firm with global ambitions, we look forward to extending the benefits of our marketplace to European corporates and asset managers via our hub in Paris."
Last year, Huttman spoke to The TRADE about the FX Industry's need to better understand the environmental impact of trading.
He noted that a lot of work has gone into the 'G' in environmental, social and governance (ESG), by increasing governance in FX execution using Transaction Cost Analysis (TCA). However, he highlighted that the focus now needs to be shifted to measuring the carbon footprint of all entities involved in a trade.
Speaking on MillTechFX's expansion into Europe, Stephanie Aufan, director general of its European business, said: "Paris is one of the top tech cities in Europe, boasting a deep pool of talent as well as excellent transport links to London and the rest of Europe.
"From our Paris hub, we will open the door to more transparent, efficient and cost-effective access to multi-bank FX execution, levelling the playing field for asset managers and corporates across Europe."