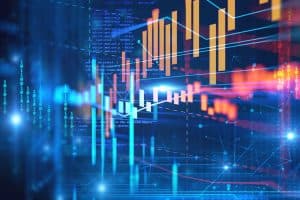 Post-trade derivatives services provider TriOptima has launched a tool to provide insights into options for initial margin (IM) calculation and to help firms identify in-scope counterparties.
Known as triCalculate IM Analytics, the service is aimed at firms that are in-scope for phase four and five of the IM requirements, which come into force later this year and in 2020. Thousands of banks and asset managers, with portfolios of more than €750 billion and €8 billion respectively, will likely be affected by the two phases.
TriOptima, now part of CME Group following its acquisition of NEX Group, said that triCalculate IM Analytics, alongside the triResolve and AcadiaSoft's Initial Margin Exposure Manager services, will allow firms to calculate IM inputs, manage margin calls and resolve disputes with in-scope firms. It will also support the Standard Initial Margin Model versus schedule decision-making process.
"With less than a year to go until the next IM tranche, regulators will expect to see tried and tested IM calculation models supported by data well in advance of the September deadline," said Thomas Griffiths, co-CEO of triCalculate. "However, many firms are currently unaware if they will be affected, let alone what they need to do to meet the demands. triCalculate IM Analytics helps clients achieve compliance, overcome challenges and evolve with the market."
Earlier this month, TriOptima's triReduce portfolio compression tool set a new record after compressing $250 trillion gross notional value of trades at LCH SwapClear, up 31% from last year. The firm said that the new record was driven by intensive participation of dealers and their clients, as well as increased trade submissions.
"We are proud that another record compression year continues to help the industry achieve important capital and operational cost reductions," Peter Weibel, co-CEO TriOptima, commented. "We look forward to working with our partners and clients in 2019 to achieve further efficiencies around benchmark conversion and risk transformation across over-the-counter and exchange-traded derivatives."