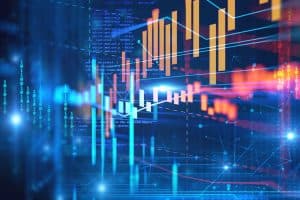 Fintech company Capital Markets Gateway (CMG) has launched an end-to-end equity capital markets (ECM) platform, CMG XC, which digitally connects the buy-side and the sell-side.
The XC platform transforms ECM, CMG said, by providing connected infrastructure across industry participants and streamlining the entire new issue lifecycle – essentially improving the way ECM deals are managed.
Speaking to The TRADE, Greg Ingram, co-founder and CEO of CMG said: "The value of streamlined communication and workflows from a broad range of participants underscores the efficiencies of leveraging a common platform to serve the mutual benefit of both underwriters and institutional investors. 
"Underwriters will use XC to publish an offering to potential investors simultaneously, thereby eliminating the inherent inefficiencies of analogue communications, namely redundant emails and a wave of telephone calls."
Following several trial offerings, the launch enabled connectivity across syndicate banks including Goldman Sachs, JP Morgan and Morgan Stanley interacting with asset managers such as Fidelity Investments, Franklin Templeton and T. Rowe Price Investment Management, amongst others, via the CMG XC network.
CMG stated that the trial event featured pre-launch preparation by underwriter participants, followed by distribution of offering terms, real-time book building of investor indications of interest and concluded with digital communications of allocations to investors.
The fintech also claimed that XC's launch showcased the value of streamlined communication and workflows from a wide range of participants while also highlighting the efficiencies of underwriters and institutional investors leveraging a common platform.
Speaking to The TRADE about how this launch differs from analogue communications used in the past, Ingram added: "The concept of multiple book running underwriters has been around for more than a quarter of a century, yet, until CMG's XC platform arrived, these book runners were operating in a disconnected environment, each managing a separate order book on the same deal.
"CMG's innovative approach provides a single view of investor indications to all bookrunner in real-time, with a multi-party workflow-based approach that goes beyond the four walls of any one firm. We are finally approaching the twilight of the bank book-swapping process."
According to data from Dealogic, ECM revenues plummeted by 75% in Europe and 87% in the US so far this year – a stark contrast to performance seen in 2021, which saw full year revenues jump 40% in Europe and 20% in the US. Despite this, firms are still looking to improve their ECM practices.
Last month, Bernstein Research, the sell-side research arm of investment manager Alliance Bernstein, bolstered its ECM practice with the appointment of Jonathan C. Biele and Alastair Walmsley as global co-heads of the newly launched practice, based in the US and the UK respectively.
Elsewhere, European asset manager Amundi launched a new dedicated ECM desk aimed at enhancing its connection with banks' capital markets teams.