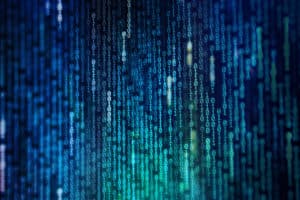 Broker-dealer Cowen has launched an algorithmic trading tool aimed at helping institutional clients navigate market dynamics caused by increased volumes of retail trading.  
Named Inaccessible Liquidity Adjustment, the tool offers clients the option to adjust their trading for liquidity deemed inaccessible, often due to retail trading activity, on a single-stock basis as they execute orders in the broker's algorithms.
It calculates the percentage of inaccessible liquidity for each US security on a weekly basis using the previous three months of Financial Industry Regulatory Authority (FINRA) and off-exchange data. 
Traders can then choose to reduce their aggression on a single stock basis depending on its rate of inaccessible liquidity, by opting in to directly adjust participation rates in the algorithms. Clients can apply the tool to certain strategies or on an order-by-order basis.
Cowen said the tool would help clients navigate the ever-evolving landscape in the US following "fundamental shifts" in its structure seen in the last year following an influx in retail investors.
Institutional investors have become increasingly concerned about the surge in retail trading volumes, which can be difficult to engage with. Retail broker, Interactive Brokers, reported that it had seen almost 40,000 new accounts open in March alone last year, well above a 50% increase on the previous month's 15,000. 
Elsewhere, recent events surrounding stocks like GameStop where retail traders drove prices up significantly caused extreme market volatility and forced some hedge funds to close out positions.
"The 'Inaccessible Liquidity Adjustment' can automatically adjust to help clients avoid pursuing inaccessible volume in stocks where rates of retail trading may be higher. This offering is in line with our un-conflicted commitment to the institutional business," said Jennifer Hadiaris, head of global market structure at Cowen. 
"The most recent algo update is part of our ultimate goal to present solutions to market structure challenges and to deliver consistent, performance-driven results for our clients."