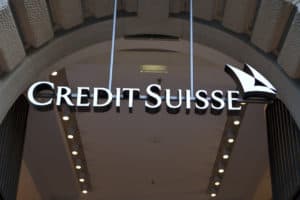 Credit Suisse has strengthened its equities team in London with the hire of Susan Stryker Marinello from Citi.

Stryker Marinello was employed as a director and head of event driven content at Citi, and re-joins former colleagues Andy Martin and Simon Scott, both risk arbitrage traders, who left the investment bank for Credit Suisse in March 2019.

A Credit Suisse spokesperson confirmed the hire of Stryker Marinello as a director in an event driven specialist sales role.

"Susan is an event driven and risk arb specialist with more than 15 years' experience across the buy-side and sell-side,'' bringing an "increased level of expertise to assist both hedge funds and long only clients,'' the spokesperson said.

Citi declined to comment, Stryker Marinello didn't immediately respond to request for comment.

Event driven strategies seek to profit from corporate events, including mergers and acquisitions, restructurings and spin-offs. Event driven desks in London haven been adding headcount recently amidst a boom in deal activity.

Citi bolstered its event driven offering in London in recent months with the hires of Mark Brodie and David Lackenby. Broker Olivetree Financial has also been actively recruiting in the space, with two senior appointments from BTIG, Greg Levett and David Abraham.

Cowen added to its global alternative equity strategies team in September with the hiring of four people from Olivetree's event driven team.

Credit Suisse has endured a torrid year following losses of more than $5.5 billion caused by the collapse of Archegos Capital Management in March. Last week its shareholders approved the appointment of two new risk-focused members of its board of directors.

Law firm Paul Weiss, Rifkind and Warton published a damning report in July that found that the Swiss bank's internal risk management procedures had continuously failed regarding Archegos.