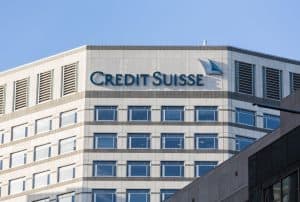 Credit Suisse has appointed a new CEO of investment banking and capital markets as part of changes to the division's leadership, following James Amine's decision to step down and take on a new role.
In a statement, Credit Suisse confirmed that Amine, who has been CEO of investment banking and capital markets at Credit Suisse since 2015, will take on a newly-created role as head of private credit opportunities in New York. The role builds on the company's asset management strategy as it looks to expand the alternative investments division.
Amine will be replaced by 22-year Credit Suisse veteran and global head of credit, David Miller. He has held various senior leadership positions within the investment banking business during his time at Credit Suisse, including global head of leveraged finance capital markets, co-head of global markets for the Americas, and co-head of the fixed income operating committees.
"I want to thank Jim Amine for his invaluable contributions in building our leading Investment Banking footprint over many years and for his relentless dedication to our clients," said Credit Suisse CEO, Tidjane Thiam. "His insight and knowledge across all aspects of investment banking have been, and will continue to be, of huge benefit to the firm."
"[Miller] has developed one of the best performing franchises of the bank in his previous role, innovating and delivering effective solutions for our clients. His client focus, his deep understanding of markets, his people leadership skills as well as his execution capabilities will put him in a strong position to lead investment banking and capital markets forward."
In other changes, Eric Varvel replaces Harold Bogle as chairman of investment banking and capital markets at Credit Suisse. Bogle will take on the role of vice-chairman of the group executive office.  Varvel has previously served as global head of asset management, and president and CEO of Credit Suisse USA.
The leadership shuffle follows a difficult third quarter for the investment banking business at Credit Suisse, which reported a $16 million pre-tax loss during the period. The institution said performance was impacted by "challenging market conditions", due to volatility and macroeconomic uncertainty.