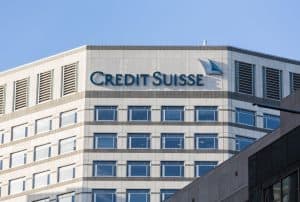 Credit Suisse has seen a turnaround in its prime brokerage unit after 18 months of cutting back non-profitable hedge fund clients and staff.
The Swiss-based bank stated it has seen increased profits from the business following its programme of optimising and rationalising its prime brokerage balance sheet.
"We are increasing our return on assets [for prime brokerage] by optimising capital deployment and plan balances, and it's doing more with less," said Tidjane Thiam, CEO, Credit Suisse. "The business was able to generate more revenues with a 25% less leverage, and the revenue per unit of leverage is up 31% year-on-year."
Tidjane added the bank was able to reassess its pricing for hedge fund clients, aligning it with execution services and helping to spur further revenues.
Over the past year and half, Credit Suisse has undergone a significant programme to reduce costs for prime services, including a reduction in the number of centres for its collateral management operations and a focus on its most profitable hedge fund clients. In 2014, Credit Suisse also announced that prime services would form part of a CHF70 billion worth of cuts in order to reduce its capital requirements.
The prime brokerage team has also seen a number of high profile cuts under Paul Galietto, who was named global head of prime services in February last year. But it has made efforts to rebuild the unit after Mike Stewart, Credit Suisse's equities trading chief, outlined in article with Bloomberg last year, that it would focus on its hedge fund clients.
It has since hired a new US head of the division and a new head of US prime financing sales. Hedge funds have become an important focus for the investment bank's equities divisions, whereby execution and financing is increasingly being linked.
Speaking to The TRADE's sister publication Global Custodian last year, Credit Suisse's Galietto explained: "That linkage creates one franchise sale to our most important clients and consequently, the wins and loss are magnified."