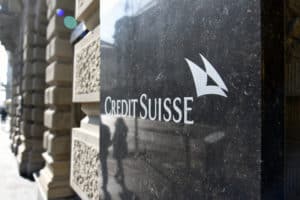 Credit Suisse could take a hit of around $450 million after US-based York Capital Management confirmed it would be winding down its European hedge fund operations. 
The global alternative investment firm said it had made a significant change in strategy and would now be pursuing longer duration assets such as private equity, private debt, and collateralised loan obligations.
York's Asia Pacific business is expected to spin out as a separate hedge fund in 2021 which Credit Suisse intends to have a continuing interest in.
Credit Suisse has had a non-controlling interest in York's business since 2010 when its asset management arm paid $425 million for a 30% stake in the business. 
The Swiss bank said in a statement it expects an impairment to the valuation of its interest in the fourth quarter this year, estimated at approximately $450 million. The figure will be booked in its asset management division and will reduce its core equity tier one ratio, a measure of its financial strength, by roughly seven basis points. 
Credit Suisse added that the impairment does not change its existing guidance for dividends and capital distributions in 2020 and 2021.
York Capital Management was founded in New York in 1991 by veteran investor and hedge fund manager Jamie Dinan. It subsequently expanded its US-based portfolio of hedge funds to operate in both Europe and Asia. 
As of the end of 2019, York Capital Management represented approximately 1% of the CHF 438 billion assets under management in the asset management business of Credit Suisse.