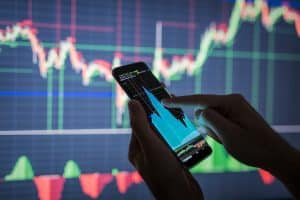 Dash Financial Technologies has expanded its team with the addition of a twenty-year Credit Suisse veteran to lead its equity products.
James Doherty has been appointed managing director and head of equity product at Dash Financial, after co-founding a machine learning-driven investment company.
Prior to founding the company, Doherty spent twenty years at Credit Suisse, most recently as head of US equity trading product and co-head of the Advanced Execution Services (AES) business. He was responsible for managing the product development of the equities algorithmic trading business which he co-founded in 2001.
"I've been fortunate enough to work at the intersection of technology and the capital markets for more than twenty years," Doherty commented. "During that time, the buy-side clients I've encountered have always known their businesses best, and today the technology finally exists to allow them to craft the precise solutions they need to meet their unique requirements."
Dash has made efforts recently to expand its team with several high-profile appointments. In June Dash hired the former chief executive of Bloomberg Tradebook, Glenn Lesko, as its chief growth officer.
The company's CEO, Peter Maragos, commented that the buy-side is working to implement new technology that optimises workflow, improves execution performance and derives new analytics to drive alpha.
"With MIFID II as the catalyst for the general unbundling of services, we have seen a huge upsurge in entities looking for new and innovative cash equities solutions being offered by firms outside their existing providers," Maragos added.
"This demand has resulted in us providing a host of interesting solutions to improve workflow, execution performance and analytics at a variety of institutions. We are delighted to welcome James to the team, as he is the right person to help us push innovation and continue the advancement of our award-winning suite of products and services."