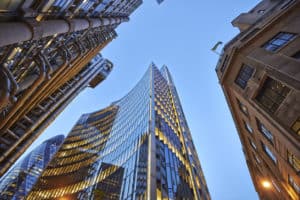 Greenlight Capital, the firm founded by renowned hedge fund manager David Einhorn, has closed its London trading operations, the firm said in a quarterly update letter to investors, seen by The TRADE.
The fund's London-based subsidiary ceased trading operations at the end of the quarter, the letter said. The firm will continue to have a presence in London and to produce research analysis focused on European markets, it added.
Alex Ten Holter, a trader based in London for the fund, will be leaving the business after 14 years. Holter worked at Goldman Sachs and Instinet prior to joining Greenlight Capital, according to his LinkedIn profile.
The firm also announced the hire of Andrew Simon as a trader in New York in February. Simon joined from Kingdon Capital Management.
The hedge fund currently manages over $2 billion and has enjoyed a strong start to the year, in spite of increased market volatility and macro risk, fuelled by the prospect of rising global interest rates, surging inflation and the war in Ukraine.
It returned 4.4% in the first quarter, versus a 4.6% decline for the S&P 500 index.
The fund's long portfolio lost 7% in the first quarter, which was almost totally offset by gains in its short positions and index hedges. The firm's macro strategy, which invested in inflation swaps and gold, generated all the return for the quarter.
Acknowledging the threat of rising inflation, the fund said that the "Fed now realises it has an inflation problem. And it sounds serious about fighting it. But talk is one thing and actions are another. If the Fed was serious about stopping the inflation problem, it would be as aggressive and creative in tightening as it was when it was easing."
The money manager also questioned whether the central bank would be successful in its attempts to curb inflation, "the market is beginning to price in its doubts about the Fed's resolve and likely failure to return inflation to its 2% target. Even as the Fed resets the market's expectations to a faster tightening cycle, inflation expectations are increasing and long-term bond prices are falling."
Hedge funds have endured a tough start to the year, especially macro funds with Russian exposure, as markets were roiled by the war in the Ukraine. Unsurprisingly, commodity funds have outperformed as the price of metals and oil surged, delivering double digit returns for some managers.