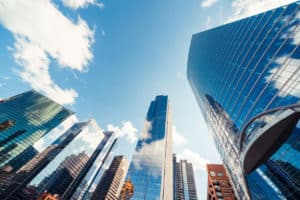 Foreign exchange novation platform provider Capitolis has expanded its employee base by 50% compared to the same period last year, as it continues to grow and scale to meet customer demands and ongoing innovation opportunities.
This investment in its employees reflects Capitolis' continued momentum following a recent $110 million Series D funding round, following its successful $90 million Series C funding round last year.
Capitolis has welcomed a number of major strategic recruits and notable promotions across its New York and Tel Aviv offices as part of its expansion.
Lindsey Baptise has been promoted to chief financial officer after playing a key role in managing Capitolis' Series C and D investment rounds, the acquisition of LMRKTS and building the global office space. Baptise has focused on strengthening the finance infrastructure of the company, with recent additions to her team including Michael Feeney as controller and Jason Glassman as vice president of strategic finance.
Thomas Droumenq joins Capitolis as head of ionic product, where he will be responsible for the management and expansion of the company's platform. Meanwhile, Nancy Henderson joins as program structurer and will oversee the development of the Capital Marketplace structures.
Elsewhere, Leon Leviner has joined Capitolis as head of FX engineering and will be based in the company's Tel Aviv office, responsible for the delivery of the FX compression products. Taylor King has also joined Capitolis as head of marketing for brand, strategy and operations and will be responsible for building and establishing the Capitolis brand and marketing operating foundation.
Capitolis' strategy and corporate development team expands with the addition of Keerthan Harish as senior manager of corporate development, responsible for partnerships, M&A and strategic initiatives across the business. Eyal Pellag also joins the team as senior manager of strategy, responsible for driving ongoing strategic initiatives with product and go-to-market growth opportunities.
Maria (MC) Centeio will take on the role of director for Capitolis' newly established project management office and will be responsible for bringing process, structure and organisation to the company as it looks to mature its operations and deliver results against its goals.
Following the closing of Capitolis' acquisition of LMRKTS in August 2021, the company has appointed a number of key talent into new roles to further the strategic growth of its FX business.
Ben Townson joins the product team as vice president, head of product management for compression; Milos Marinkovic joins as vice president, engineering; Sofiane Nait-Saidi joins the Capitolis capital labs team as vice president, quantitative strategy; and finally, Stephen Fanale joins as algorithm team lead.