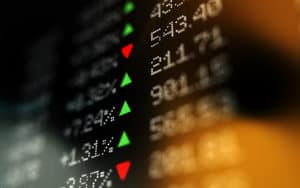 Foreign exchange novation platform provider Capitolis has entered into an agreement to acquire multilateral optimisation and compression provider LMRKTS.
The proposed acquisition is expected to close this month, subject to closing conditions. Terms of the deal were not disclosed.
The acquisition will allow Capitolis to provide banks, asset managers, and hedge funds with increased trade compression solutions.
Capitolis, which serves over 100 global financial institutions, aims to improve liquidity in the markets by allowing banks to source capital for trades from other financial institutions with large balance sheets.
The platform provider said the integration of the LMRKTS teams would allow it to increase its optimisation offering and its ability to bring additional capabilities, including multilateral compression, to the market.
"At Capitolis, we are well on our way to meeting our audacious goal of transforming capital markets, guided by the tremendous demand we continue to see from the world's most significant providers of capital," said Gil Mandelzis, founder and CEO of Capitolis.
"With the addition of the fabulous capabilities Hilary, Sandeep, and the LMRKTS team have built, we will unlock even greater opportunities to expand our product suite and enhance our technology."
The acquisition follows two recent funding rounds by Capitolis in September and April, backed by major financial institutions JP Morgan, State Street and Citi, among others.
The latest funding round, which secured Capitolis $90 million, was led by venture capital firm Andreessen Horowitz and took Capitolis' total funding to $170 million to date.
Capitolis also confirmed several senior new hires in October from major participants including BNP Paribas and CME Group amid a pledge to almost double its headcount by the end of 2020.