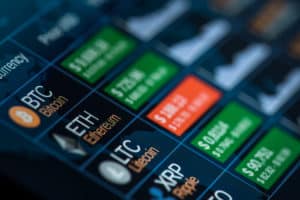 Institutional cryptocurrency infrastructure provider Talos has launched a feature on its digital asset trading platform that allows users to pair cryptocurrencies with non-USD currencies.
The additional feature will allow users to trade or get prices in pairs of non-USD currencies and cryptocurrencies by combining the FX and the digital asset legs to derive a cross rate with a tighter spread.
Talos said the launch was in response to a growing number of non-US clients looking to trade between their home currency and crypto. Typically, these clients can experience much wider spreads, forcing them to trade in cryptocurrency and USD pairs, Talos added.
"Digital assets are traded worldwide by the retail sector and institutions alike, but the majority of the liquidity remains in USD-denominated pairs," said Anton Katz, co-founder and CEO of Talos.
"Given the rapidly increasing number of non-US institutional clients we're now seeing, the ability to trade seamlessly from any fiat currency to any cryptocurrency should significantly reduce trading costs and bring further international players to our platform."
Talos, which launched its platform in October, to support end-to-end trading of digital assets including bilateral access to liquidity providers, added combining crypto and FX offerings would also expand the liquidity pool available to clients.
The expansion at Talos follows the appointment of the former head of digital asset markets at Goldman Sachs, Justin Schmidt, as its head of strategy in April earlier this year.