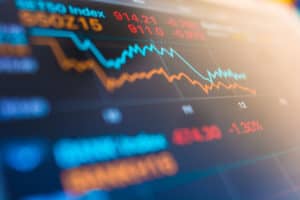 The former head of digital asset markets at US investment bank Goldman Sachs, Justin Schmidt, has joined institutional crypto infrastructure provider Talos as head of strategy. 
In his new role, Schmidt will be responsible for executing Talos' strategic initiatives and managing business operations, as well as assisting in the recruitment of talent and driving the company's growth internationally. 
He joins the firm as head of strategy from Goldman Sachs where he has been head of digital asset markets for the last three years, spearheading the bank's crypto trading desk globally and overall digital asset strategy.
Prior to joining Goldman Sachs, he also served as a senior vice president at Seven Eight Capital, a portfolio manager at LMR Partners, as a vice president in portfolio management at WorldQuant, and as a vice president at Merrill Lynch.
"Justin's experience on the institutional side of digital assets combined with his background in capital markets could not have come at a more relevant time for our firm," said Anton Katz, co-founder and chief executive at Talos. 
"We continue to see rapid growth of our business as a direct result of more institutions taking part in the digital assets ecosystem, and it is more important than ever to ensure that we deliver a complete suite of digital assets trading solutions to fund managers and the providers that service them." 
Large institutions are increasingly entering digital asset markets, with several participants subsequently bolstering their offerings in the space to foster new business. 
Most recently, State Street confirmed its plans to provide its trading technology infrastructure to start-up institutional digital asset platform, Pure Digital, which uses a conglomerate of banks as liquidity providers, custodians, and clearers for the execution of large trades with price granularity and transparency.