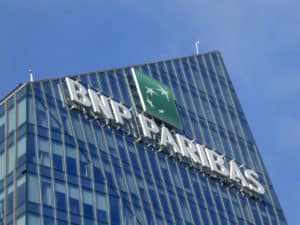 BNP Paribas Asset Management has appointed its deputy chief executive and global head of client group, Sandro Pierri, to take the reigns as its next chief executive officer on 1 July.
He replaces Frederic Janbon, who is leaving the firm to pursue another opportunity, joined BNP Paribas in 1988, most recently leading the French group's asset management arm for the last six years.
"I would like to sincerely thank Frederic Janbon for his overall contribution to the BNP Paribas Group, in which he spent most of his professional career," said Jean-Laurent Bonnafe, chief executive officer of BNPP Group.
Pierri has spent the last four years as global head of client group at BNP Paribas Asset Management after he was appointed deputy chief executive in January this year.
Previously in his career, he also worked at Pixel Investment Management as CEO for less than a year and at ING Investment Management for nearly a decade, notably as CEO of the firm's division in Italy.
Following ING's acquisition by Unicredit, he went on to spend over a decade at its asset management arm, Pioneer Investments, before leaving the firm in 2015 after three years as chief executive. 
"The appointment of Sandro Pierri, who has more than 30 years of experience in the asset management industry and has been deputy CEO for BNP Paribas Asset Management since 1 January 2021, demonstrates the capacity of our asset management business to organise a seamless succession plan which will ensure consistency with the strategy developed by Frederic Janbon," said Renaud Dumora, deputy COO of BNP Paribas, whom Pierri will report to.
"Sandro has transformed BNP Paribas Asset Management's Global Client Group into a client centric distribution platform to support the growth strategy of the business. This has proven successful with positive results in 2020, despite the impact of the pandemic."
This is the second senior appointment to be made by BNP Paribas Asset Management in the last few months after Inés de Trémiolles was appointed global head of trading in March.