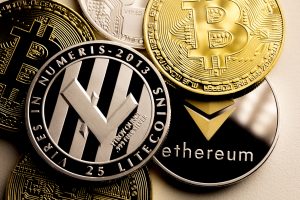 A new set of Bitcoin and Ether reference rates and indices have been launched by trueDigital and 10 market makers including Genesis Global Trading, Circle and Hehmeyer.
Digital currency trading firm trueDigital was launched by Sunil Hirani, a capital markets veteran most recently known for founding swaps execution facility trueEx, a platform which took on some of the major players in the OTC derivatives world.
The rates can serve as an underlying reference for futures contracts, as the trend from firms looking to provide institutional-grade products continues.
The trueDigital reference rates, comprised of bid and offer pricing from top cryptocurrency market makers, include automated anti-manipulation safeguards such as outlier detection and price banding.
While reference rates such as Libor have gone through scandals in recent years, trueDigital said it has robust policies to "surveil potential manipulation and review the contributing sources on an ongoing basis in line with the IOSCO based methodology".
"The digital asset market is still young, especially for financial institutions," said Michael Moro of Genesis Global Trading. "trueDigital is methodically building the components needed to evolve this ecosystem and make it habitable for firms seeking exposure to digital assets. OTC indices are the next leap forward in the maturation of the market."