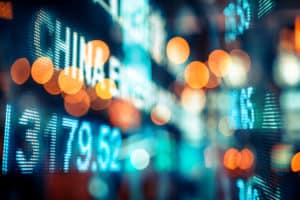 Deutsche Bank has received approval by the People's Bank of China (PBOC) to act as a qualified primary dealer for domestic open market businesses as it continues to grow its role as one of the most active foreign banks in the country.
Deutsche Bank China becomes the first Eurozone bank to obtain this qualification.
Together with PBOC, it will carry out open market business such as the repurchase of treasury bonds, policy financial bonds, spot bond transactions, central bank bill issuance and other trading instruments.
"This PBOC appointment recognises the strength of Deutsche Bank's capital markets franchise and reflects China's determination to continue opening up its capital markets," said Rose Zhu, chief country officer of Deutsche Bank in China.
"The rapid development of the China market provides broad opportunities for global participants and Deutsche Bank will continue to deepen the China market, leverage its global network, and exercise best practice risk management to support the country's continuous capital markets opening and development."
Deutsche Bank is already an active foreign bank in China's inter-bank market. It currently acts as market maker in the inter-bank bond market, bond settlement agent, and Bond Connect market maker.
Deutsche Bank is one of two foreign banks that have qualifications as a Type-A lead underwriter for non-financial corporate debt financing instruments.
"As a leading European bank active in the domestic market and as one of the world's major RMB banks, obtaining this qualification means that Deutsche Bank has the expertise and interbank license to fully serve RMB customers," said Jason Shi, head of global markets for Deutsche Bank China.
"By further strengthening the level of RMB-related liquidity risk management, Deutsche Bank can effectively interpret monetary policy guidance for domestic and overseas customers and partners, support the development of the domestic capital market and accelerate the internationalisation of the RMB."