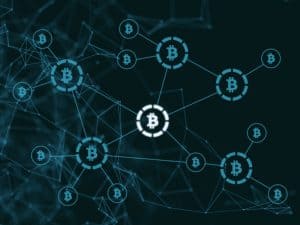 Deutsche Boerse has outlined plans to build a fully integrated digital asset ecosystem including issuance, custody, access to liquidity, and banking services.
The German exchange group has partnered with Swisscom and FinTech company Sygnum to build a regulatory compliant financial market infrastructure for digital assets.
Deutsche Boerse follows European counterparts, SIX, into the space, almost nine months after the Swiss exchange outlined its own digital asset ecosystem plans.
Part of Deutsche Boerse's plans include a listing and trading venue for digital assets in the Swiss market.
According to a statement, Deutsche Boerse developed the system in response to the emergence of tokenisation, which it described as "the next major phase of asset digitisation".
With questions still surrounding the future of cryptocurrencies, capital markets players have sought to leverage the underlying technology and the notion of tokenising new and existing assets, while the likes of Bitcoin await more regulatory clarity.
The group said the new ecosystem will enable investors to tap into these new asset classes and accommodate to future client needs.
Deutsche Boerse, which also runs derivatives exchange Eurex and cash markets Xetra and Börse Frankfurt, emphasised the importance of its two partnerships – with Swisscom and Sygnum – in the building of the new platform.
The strategic partnership also includes an investment by Deutsche Börse in Custodigit AG, a company founded in 2018 as a joint venture by Swisscom and Sygnum.
Custodigit AG provides a technical solution for the custody of digital assets for regulated financial services institutions. The integrated platform allows bank customers to manage the entire life cycle of their digital assets.
Furthermore, Deutsche Börse and Sygnum will become shareholders of daura AG. The company has developed a platform that uses distributed ledger technology to issue, securely transfer and register Swiss SME-shares, enabling non-listed companies to access the capital markets. As investors, Deutsche Börse and Sygnum will be actively involved in the companies' future development.